About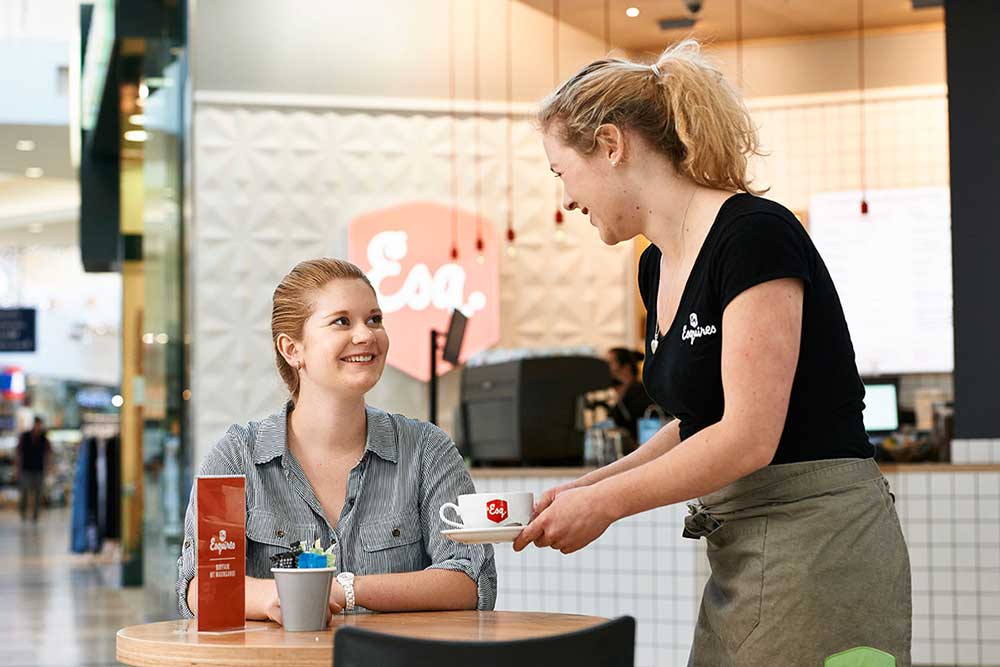 The first New Zealand store opened in May 2002 and quickly became the fastest growing coffee house franchise in New Zealand. After 13 years of customers seeing the Esquires Café brand, Esquires decided it was time for a change and has recently launched the new ESQ brand which now sets the standard in delivering a fresh made in-store food offer and an improved Organic Fair trade Coffee flavour for our loyal and new customers.
In late 2015, Esquires was purchased by Café Coffee & Bakery Systems (NZ) Limited who have already completed 16 refurbishments to the ESQ brand with more planned in 2019. With 20 stores currently situated throughout the country and more openings planned. Esquires is consistently striving to provide our customers with the highest quality Organic Fair Trade coffee, fresh made-in-store food options and a relaxing atmosphere in every café.
At Esquires Café, we are different. We welcome everyday Kiwis. We don't take ourselves too seriously and reckon nothing beats a great coffee made the way you like it (well, maybe some things are better than a cuppa, but not much). And we also believe in great food; the perfect accompaniment. We do everything we can to make sure the coffee is as good as it can be, and the food is fresh and full of flavour. Just so you know we are not coffee snobs. If you want a little caramel in yours, or if you like a white chocolate frappe with a little strawberry flavour, then we don't look sideways at you with a snarl of purist angst. Hey, it's your drink and you can have whatever tickles your fancy.
While you are drinking your coffee, and nibbling on your muffin, we are doing as much as we can to make sure your break, catch-up or business meeting, is calm and relaxing; with a little smile here and there, to lift your day. Life is serious enough; we don't have to be too.
House-made food with great coffee made the way you like it.